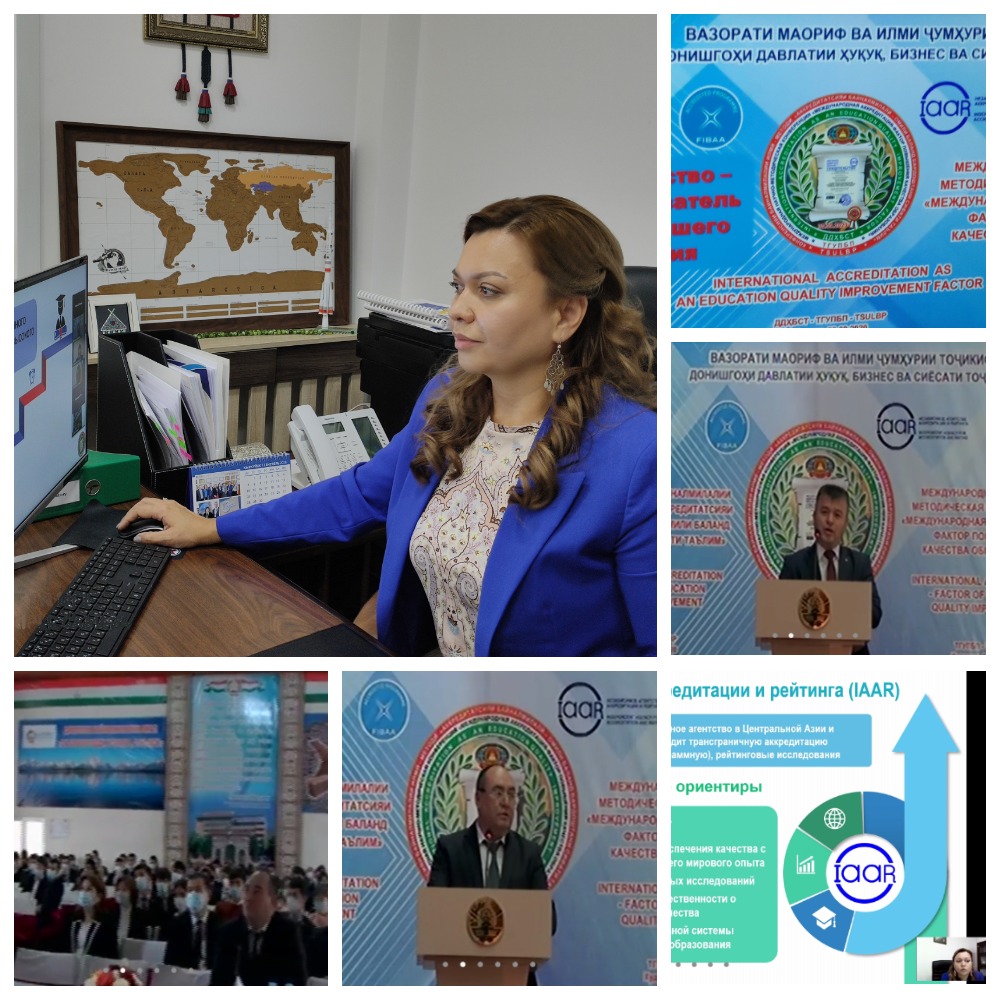 On September 30, 2020 IAAR General Director Zhumagulova A.B. took part and made a presentation on the topic: "International accreditation in the Central Asian region: approaches and prospects" at the scientific and methodological conference " International Accreditation - Factor of Education Quality Improvement ", organized by the Tajik State University of Law, Business and Politics.
The conference was attended by representatives of the academic community of Tajikistan, Kazakhstan, Russia, Germany. During the Plenary Session, topical issues of improving the quality of education and modern trends in the development of higher education were discussed.
IAAR representatives annually take part in events organized by the Ministry of Education and Science of the Republic of Tajikistan, international conferences and forums.