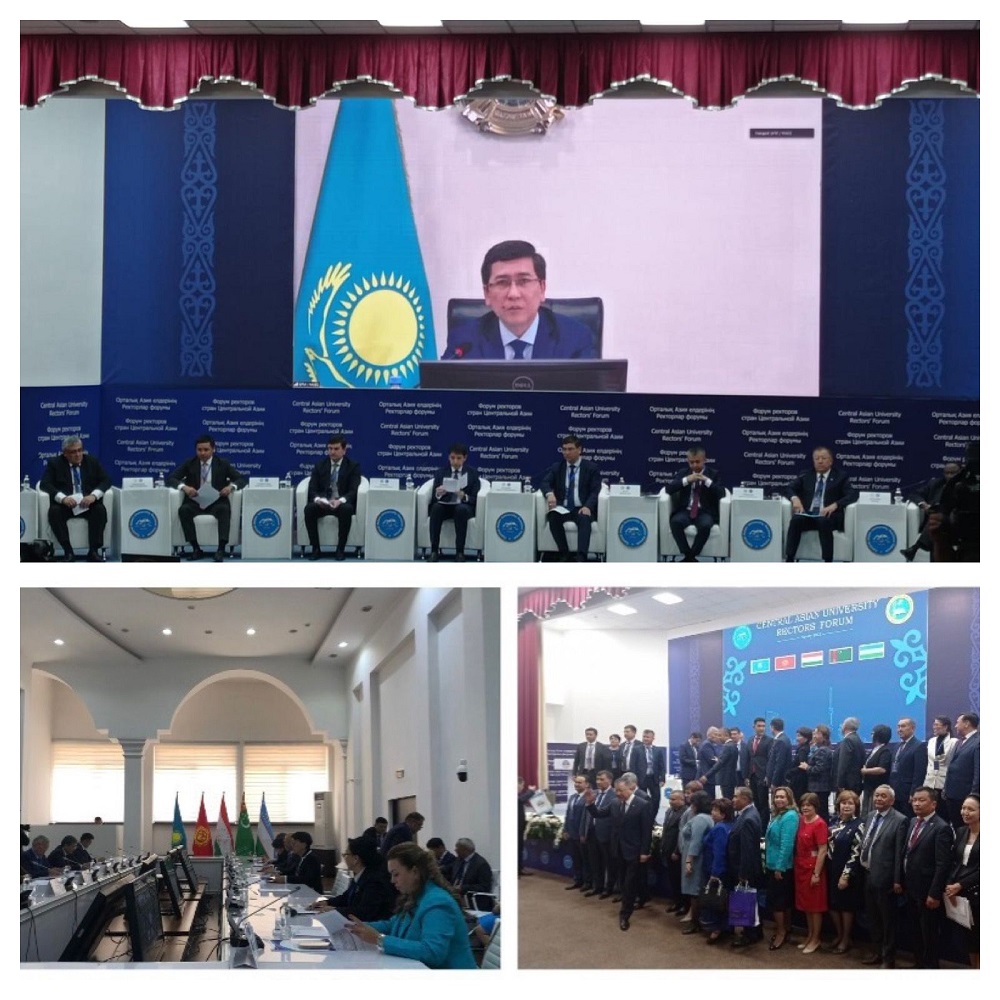 On May 12-13, 2022, the International Forum of Rectors of Central Asian countries was held at the Kazakh National University named after al-Farabi in Almaty, in which the General Director of the Independent Agency for Accreditation and Rating - Zhumagulova A.B., Advisor - Yanovskaya O.A. took part. and project manager - Niyazova G.B. The forum was opened by the Minister of Education and Science Aimagambetov A.K. and shared the successes and achievements of Kazakhstan in the development of higher education. The following speakers spoke at the Plenary session: First Deputy Minister of Higher and Secondary Specialized Education of the Republic of Uzbekistan - Karimov K.Kh., Deputy Minister of Education and Science of the Kyrgyz Republic Rasul A., rectors of leading universities in Central Asia.
Within the framework of the Forum, thematic sessions were held on the topic: "Global competitiveness, mobility of the staff and university students" and "Digital transformation of universities and integration of the research space of Central Asian countries". General Director - Zhumagulova A.B. made a presentation and shared the experience of IAAR in ensuring the quality of education in universities in Central Asia.
More than 130 representatives of the Ministries of Education and Science, universities of Kazakhstan, Kyrgyzstan, Tajikistan, Turkmenistan, Uzbekistan and international organizations participated in the Forum.
The forum became an impetus for enhancing international, interregional and interuniversity communication, allowed to actively interact, share experiences and exchange views on the development of educational programs and joint scientific research, as well as expand the points of further growth of international cooperation between higher educational institutions of the countries of the Central Asian region. Important bilateral program documents and agreements between 19 universities of Central Asia and Kazakhstan were signed at the Forum. At the end of the Forum, the recommendations of the Forum on the development of the Work Plan of the Alliance of Universities of Central Asian Countries for 2022-2023 were adopted.