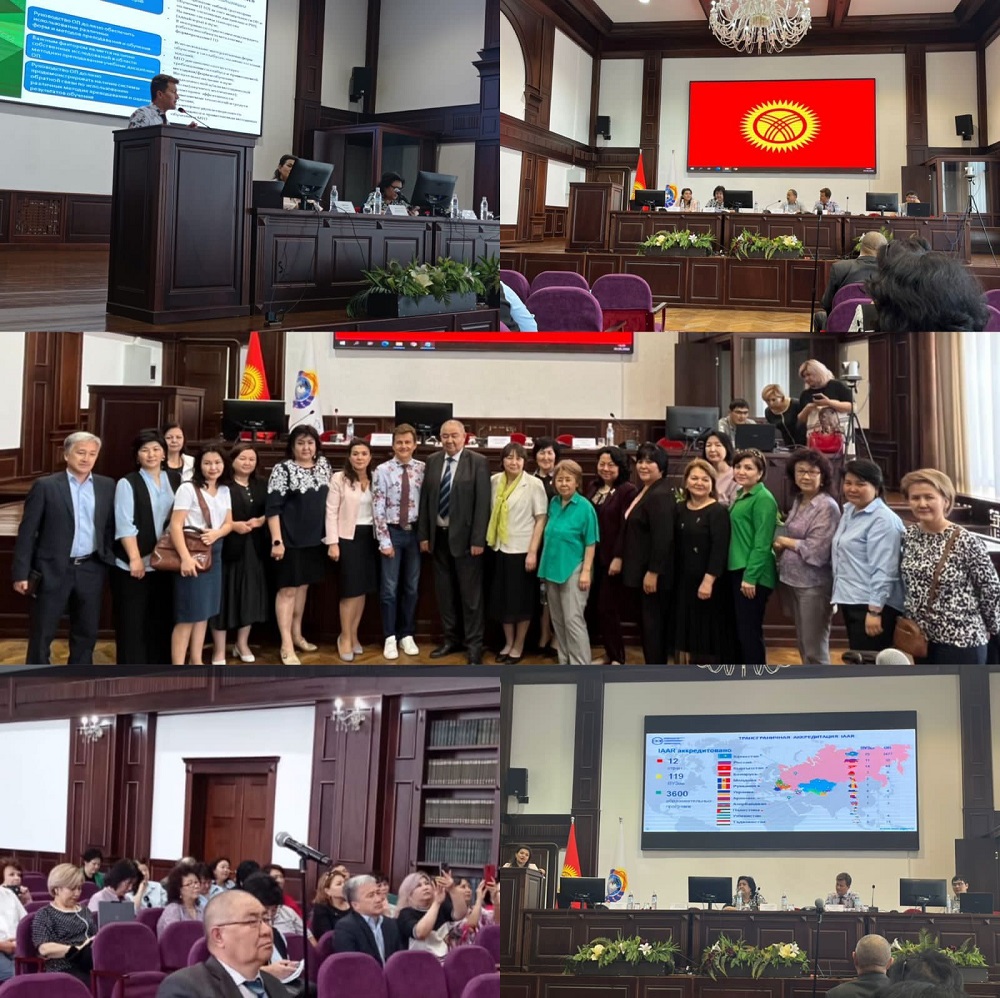 On May 20, 2022, in the city of Bishkek, on the basis of the Kyrgyz State Medical Academy named after I. Akhunbaev, a seminar "International accreditation - a tool to improve the quality of education" was held for vice-rectors, heads of structural units for quality assurance.
The seminar was organized to present the IAAR international accreditation methodology, consider approaches to the use of tools for external assessment of the quality of educational services within the framework of international institutional and program accreditation, and discuss the basic principles of quality assurance at the university.
Within the framework of the international seminar were considered:
✓ the main provisions of the institutional and program accreditation of higher educational institutions of the Kyrgyz Republic.
✓ methodology for international accreditation of a joint educational program of higher professional education;
✓ principles of student-centered learning and internal quality assurance.