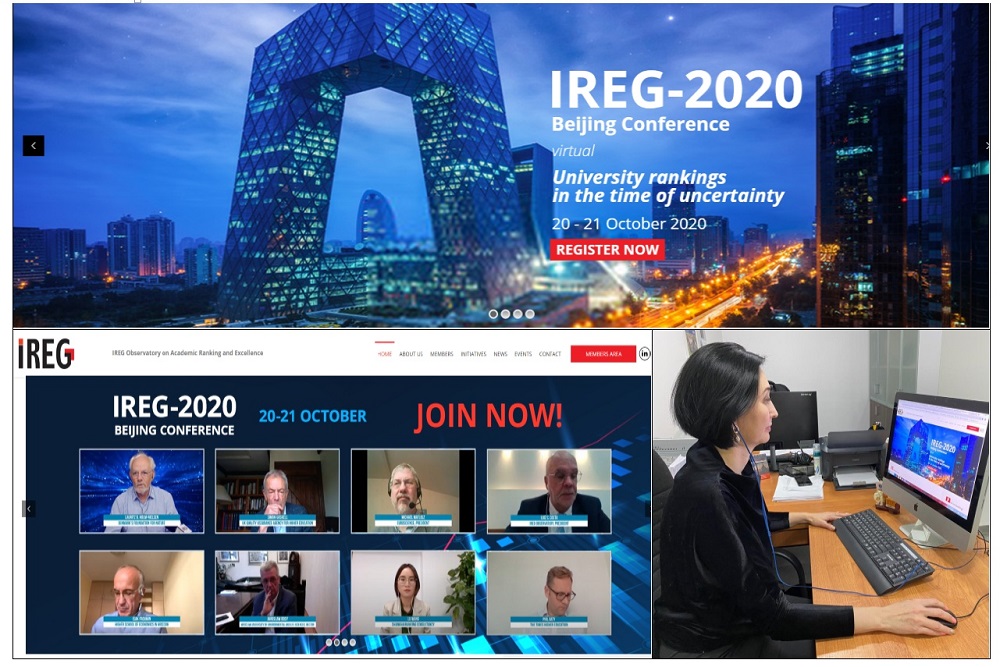 The IREG 2020 Beijing Conference took place on October 20-21, 2020. The higher education system is currently undergoing profound changes, including as a result of the impact of the COVID-19 pandemic. This challenge will certainly affect university rankings. At the IREG 2020 Beijing Conference, the issues of transforming academic rankings were discussed.
During the panel sessions, international experts expressed their views on the changes that may affect the rating methodology.
The event was attended by a representative of the Independent Agency for Accreditation and Rating Nazyrova G.R.
IAAR has successfully passed the international audit of the IREG Observatory on Academic Ranking and Excellence and received the IREG Approved Mark. IAAR is a recognized member and permanent participant of the IREG International Observatory events.