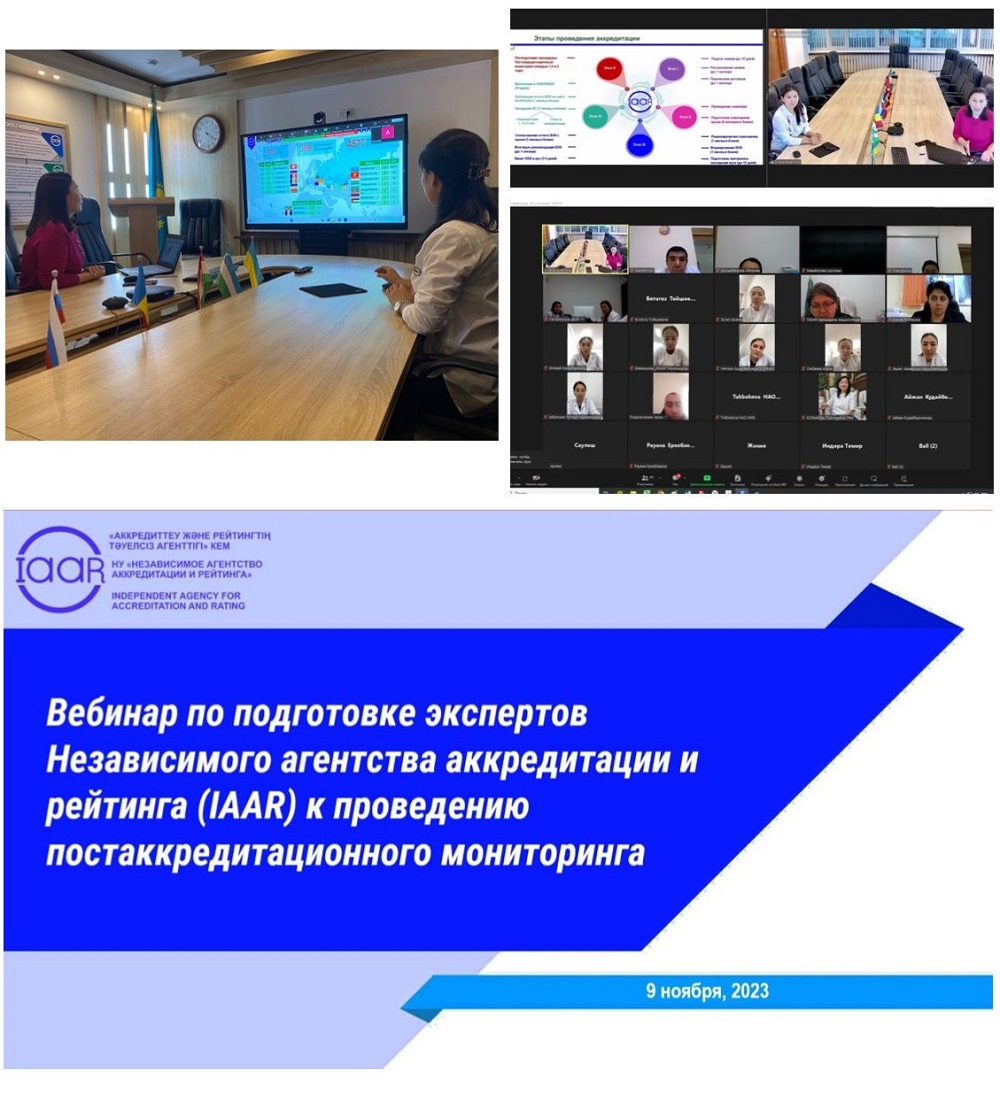 On November 9, 2023, the Independent Agency for Accreditation and Rating (IAAR) held a webinar on experts training to conduct post-accreditation monitoring in educational organisations.
The moderators were Alissa Jakenova, candidate of medical sciences, IAAR project manager for institutional and specialised accreditation of medical educational organisations and Dinara Bekenova, IAAR project manager for accreditation of technical and vocational education organisations .
88 representatives of universities and colleges of the Republic of Kazakhstan took an active part in the webinar.
At the webinar, the main issues regarding the post-accreditation monitoring procedure, requirements for an IAAR expert, and requirements for the expert group report were discussed.
The practical part of the webinar included working with cases and assessing the implementation of recommendations during post-accreditation monitoring.