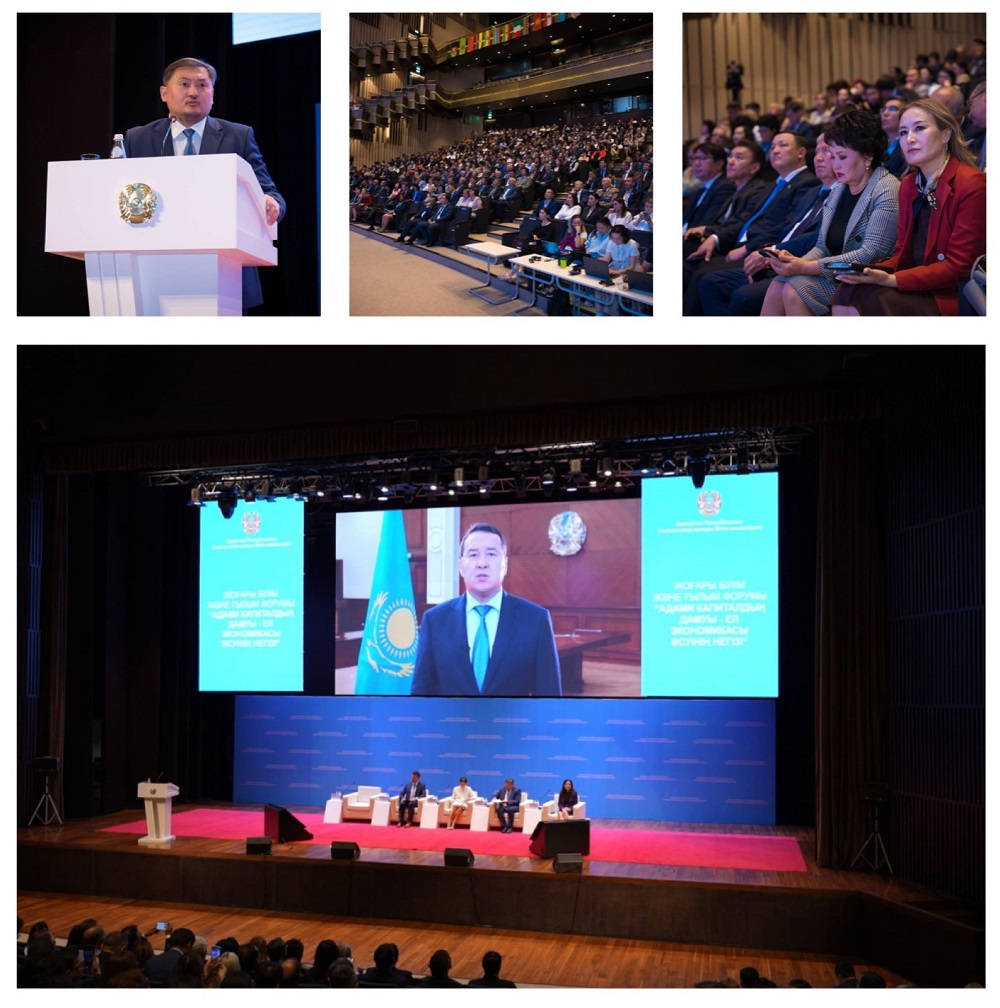 IAAR representatives took part in the Forum of Higher Education and Science "Human capital development – key basis for national economic growth", which was held on August 24, 2023 in Astana. Within the framework of the Forum, thematic sectional meetings were held on topical issues of the development of higher education and science (academic policy, internationalization of education, synchronization of education and the labor market, assessment of learning outcomes, socialization of students, science and technology policy, etc.) at Nazarbayev University and IT University , language policy at ENU. L.N. Gumilyov and Plenary Session.
Prime Minister of the Republic of Kazakhstan Alikhan Smailov, Deputy Prime Minister of the Republic of Kazakhstan Tamara Duisenova, Minister of Science and Higher Education of the Republic of Kazakhstan Sayasat Nurbek, Academic Leadership of Heriot-Watt University Tadhg O'donovan, President of De Montfort University in Kazakhstan Sakina Zafar, Vice -President of the National Academy of Sciences under the President of the Republic of Kazakhstan Askar Dzhumadildayev and others spoke at the Plenary Session of the Forum..
The forum was attended by heads of universities and research institutes, representatives of the Public Council, students, the media, Board members of HEIs, the Council of young scientists, domestic and foreign experts. The forum has become a creative platform for dialogue, discussion of experience, new ideas and projects to improve the quality of higher education in the country.