IAAR participated in the ENQA webinar
26.02.2021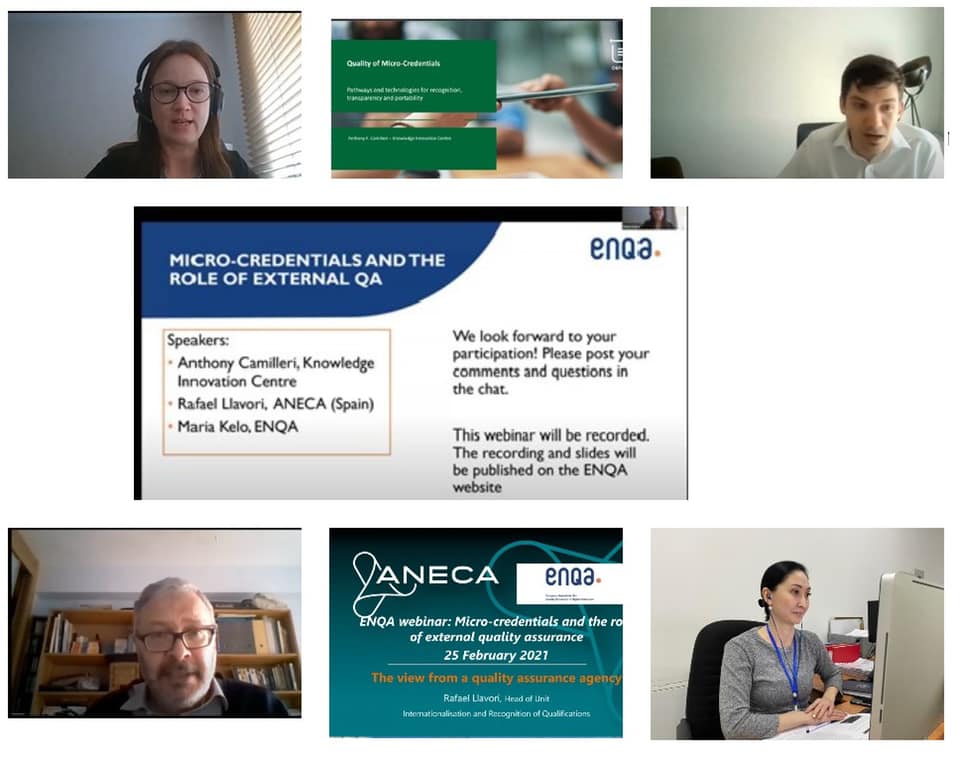 The webinar "Micro-credentials and the role of external quality assurance" of ENQA was held on February 25, 2021.
The webinar speakers Maria Kelo (Director of ENQA), Anthony Camilleri (KIC Knowledge Innovation Center), and Rafael Llavori (ANECA, Spain) reviewed micro-programmes in European Higher Education.
Participants discussed the issues of acceptance, quality, and potential of micro-programmes in skill development and flexible learning paths.