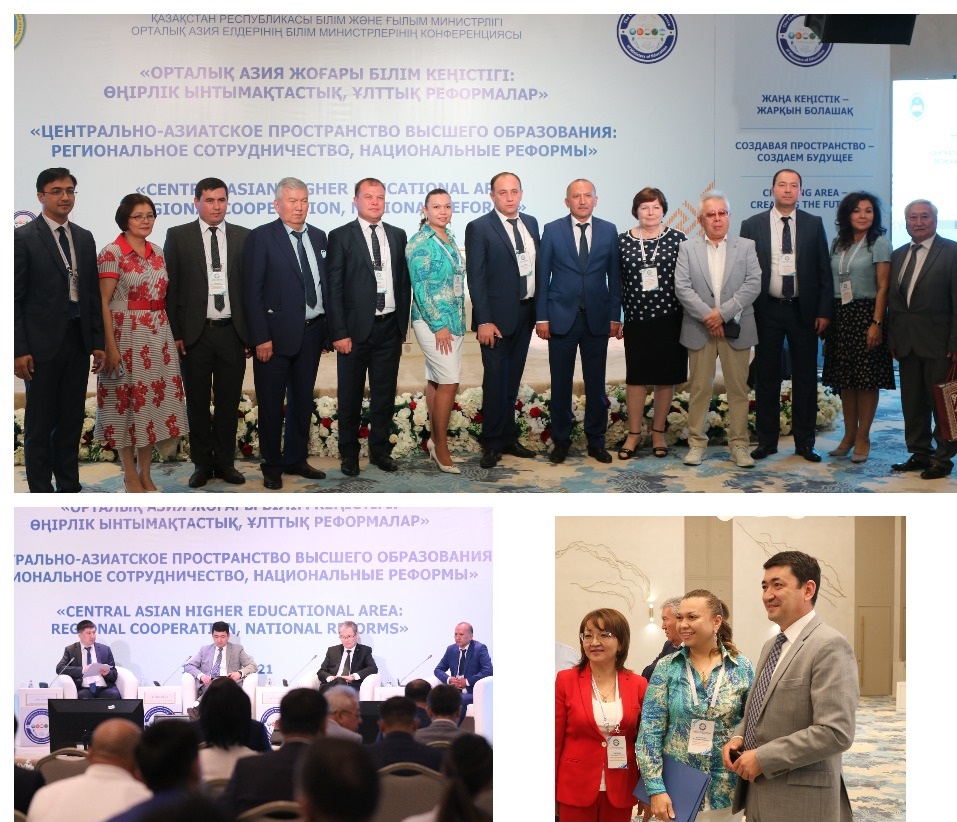 On June 17-18, 2021, the Conference of Ministers of Education of the Central Asian countries "Central Asian Higher Education Area: Regional Cooperation, National Reforms" was held in the city of Turkestan (Republic of Kazakhstan).
General Director of the Independent Agency for Accreditation and Rating (IAAR) - Dr. Alina Zhumagulova took part in the conference and made a presentation on the topic: "Improving the Quality of Education in the Republic of Kazakhstan and Central Asian Countries: the IAAR Experience".
The conference was meant to bring the higher education systems of the Central Asian countries together on the basis of the principles of the Bologna process, and aimed at further deepening of regional cooperation, broadening of internationalisation, and defining future strategic priorities for the development of higher education in Central Asian countries.
The Conference was addressed by the Representatives of the European Union, the Council of Europe, the European Commission, the Observatory of the Bologna Process, and the Director of the European Quality Assurance Register for Higher Education (EQAR) - Colin Tuck, CIMEA Director - Luca Lantero, EUA President - Michael Murphy and other representatives of the academic community.
On June 18, 2021, the Ministers of Education of the Central Asian countries delivered on-line speeches on the development of national systems of higher education in the region and the creation of the Central Asian Higher Education Area (CAHE), as well as about the synchronisation of educational systems so that to converge the intellectual potential of the region and prospects for positive changes in the development of further interstate relations.