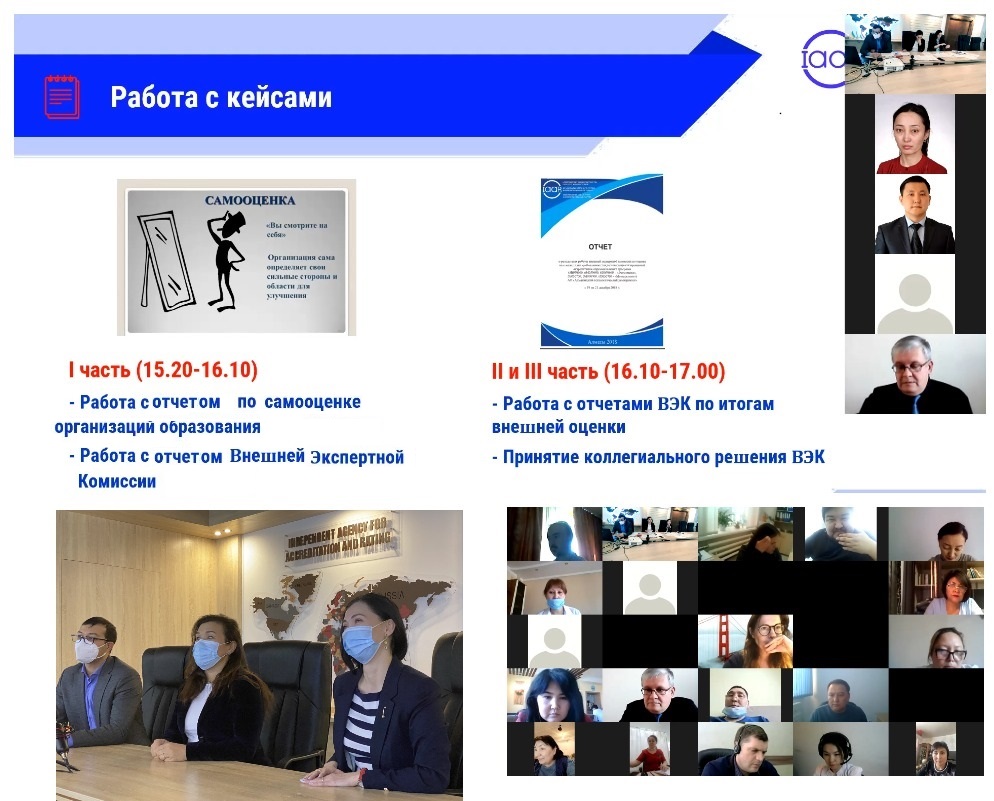 On March 15, 2021, IAAR has successfully launched its first on-line training seminar "Program for Professional Development of IAAR Experts".
The main objective of the training seminar was to ensure consistency in understanding the criteria for accreditation standards and presenting the results of external evaluation.
The training seminar was focused on the use of external quality assessment tools for compliance to the standards of institutional and specialized accreditation, and approaches to the development of recommendations for further improvement of HEIs. It brought together more than 40 representatives of the academic and student communities of Kazakhstan, Kyrgyzstan, Russia, Belarus, Great Britain, and other countries.
Case-studies and business games were organised within the framework of the training seminar, to determine the compliance of the university's self-assessment reports with IAAR standards as well as for mastering the principles of constructing interviews with focus groups during a visit to the university.