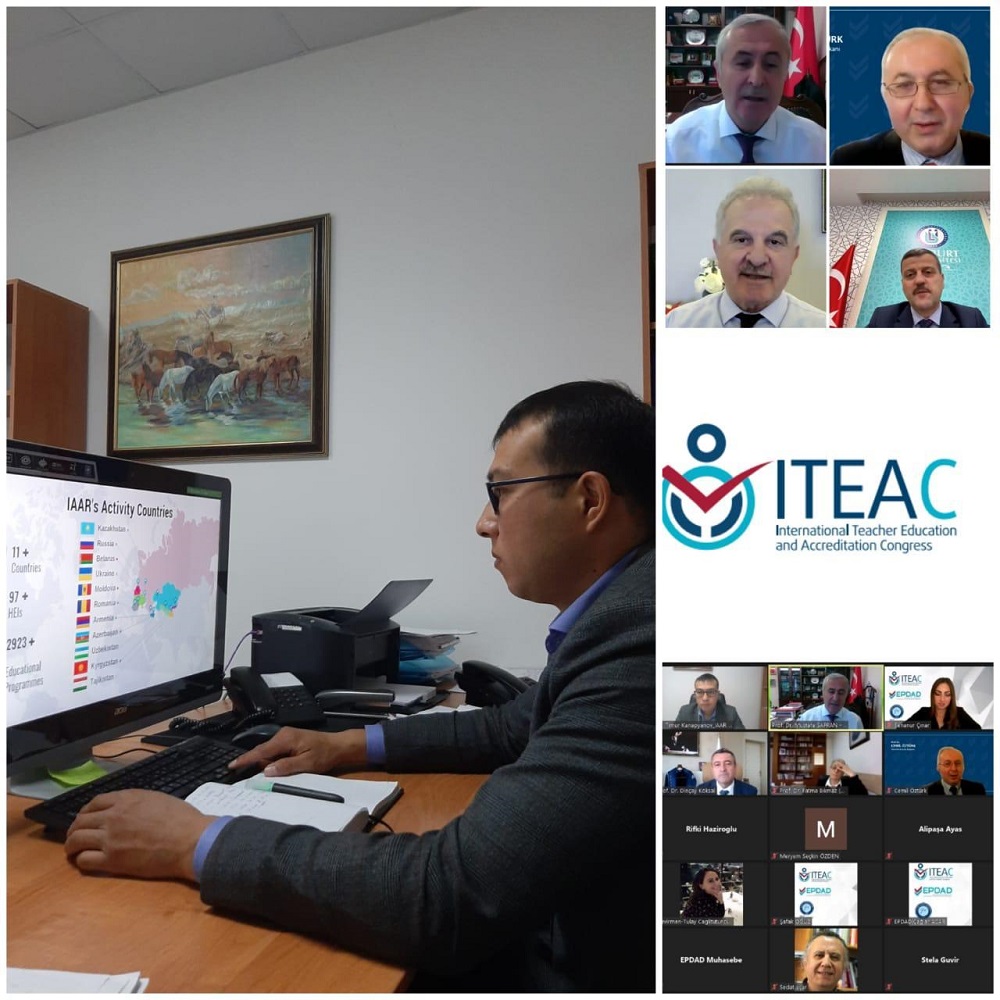 On June 4-6, 2021, IAAR Deputy General Director for International Cooperation - Dr. Timur Kanapyanov participated as a keynote speaker at the V International Teacher Education and Accreditation Congress - ITEAC organised in online format by the Association for Evaluation and Accreditation of Teacher Education Programs (EPDAD) and Gazi University, Ankara, Turkey.
IAAR shared experience in quality assurance and particularly, the experience in the pandemic period with the participants of the Congress. The International Congress Program composed of Opening Speeches, delivered by Heads of Education Boards, Rectors, Presidents of Accreditation Agencies from various countries, Members of Turkish Higher Education Council, and Deputy Minister of Education of Turkey, and Panel sessions with National and International participants.
Participants and speakers discussed the impact of the COVID-19 pandemic on Quality Assurance procedures and the challenges that agencies and universities faced during the period of restrictive measures. The Congress successfully united quality assurance and universities' representatives from Middle East, Eastern Europe and Central Asia.
More information about the Congress can be found on the ITEAC website - www.iteac.epdad.org.tr